Welcome to our business site!
Running a business is never easy, but building an effective web site can often make a huge difference.
We'll use this site to introduce our business and explain the goods or services we have to offer. People don't want to spend time figuring out what a business does, so our home page will highlight the most important features of both our business and our web site. We hope you find all the information necessary and become familiar with the products we offer. Think of this site as a kind of portal, giving our customers the information they want at a glance.

Feel free to browse around and don't forget to check out our feature item. Also send us your comments and/or sign our guest book. Here at Buenos Aires Deli we valued our customers and welcome your comments!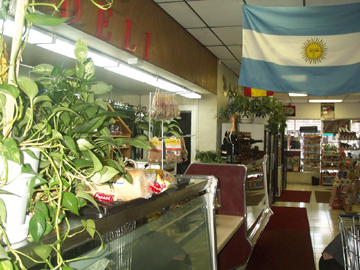 Featured Item, Coming soon!
Customer Accolades
The best advertising is word of mouth, so below we include a comment from a satisfied customer.

Buenos Aires Liquor & Deli has the best empanadas in town, not to mention the excellent finger sandwiches!

Gabriel Parra
Chicago, IL